Don't get Caught Speeding…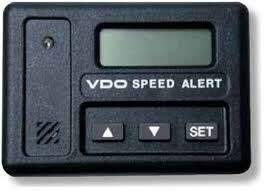 INSTALL A SPEED ALERT
A VDO speed alert is just the ticket to stop those speeding fines.
Speeding often happens through lack of concentration.
SPEED ALERT INSTALLATION ADELAIDE
The VDO speed alert triggers two alarms to warn you that you have exceeded a predetermined speed limit. One is visual: a flashing red light.
The other is audible: a low beeping noise.
They are simple to use and pay for themselves after the first speed camera you pass – you'll never get caught again!